This article explains how to purchase Cambridge English Placement Tests, and see how many tests you already have available.
Purchasing test credits
In order to make entries and run tests you will need to purchase test credits. Test credits are ordered in the portal using the Institution Shop. You will already have been informed of your payment method. This will be either Invoice or Debit/Credit card. To purchase tests follow the instructions below:
1. Log into the Cambridge English Test Portal
URL: https://www.metritests.com/metrica
2. Click Shop

3. Click on the Cambridge English Placement Test tab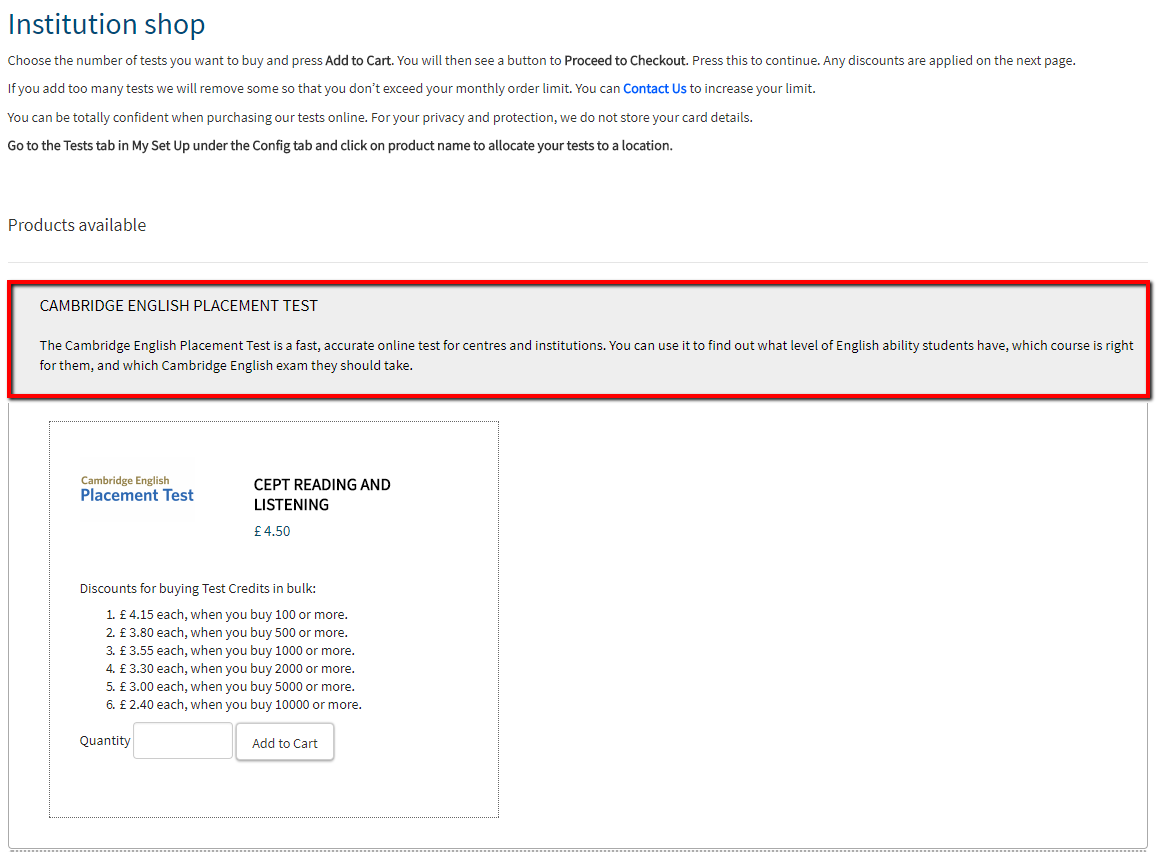 Enter the number of test credits you wish to purchase
4. Click Add to Cart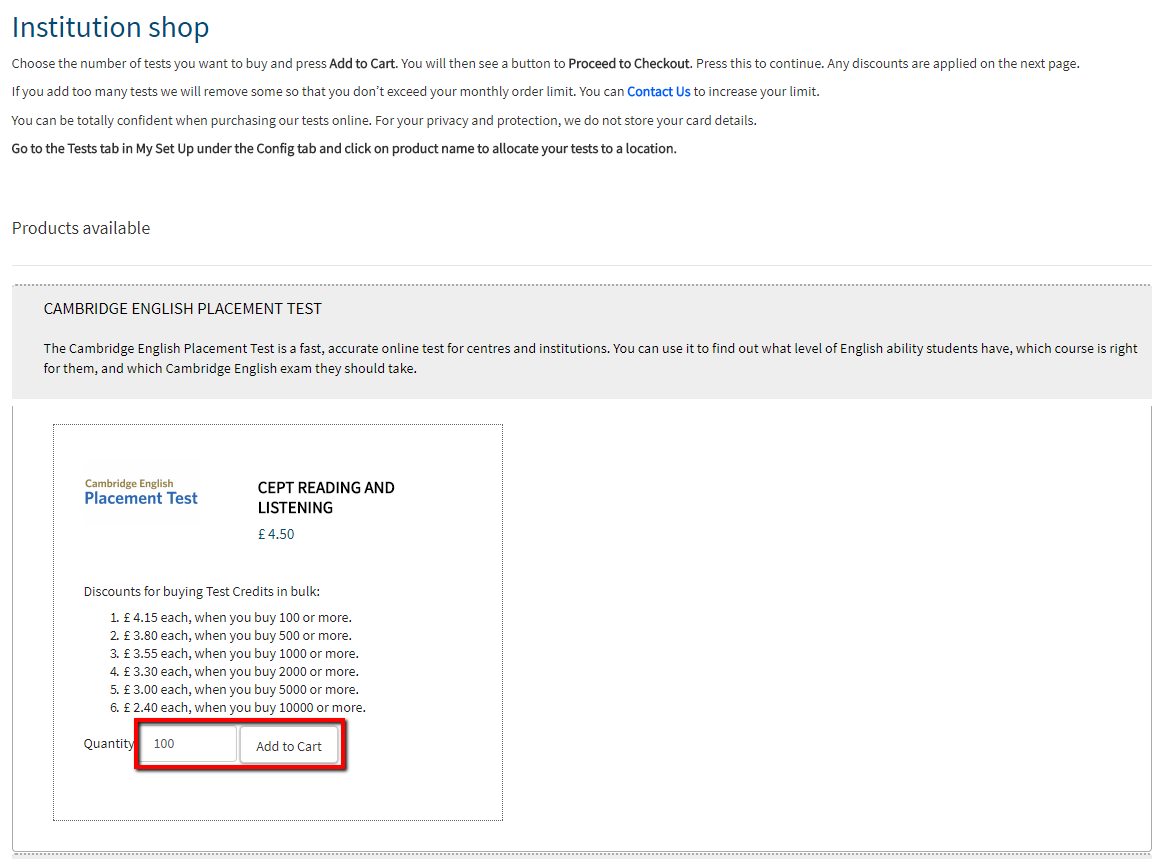 5. Click Proceed to Checkout (any discounts will be applied on the next page)
6. Review your order and add a Purchase Order number if you have one
7. Click Pay by Invoice or Pay with a debit or credit card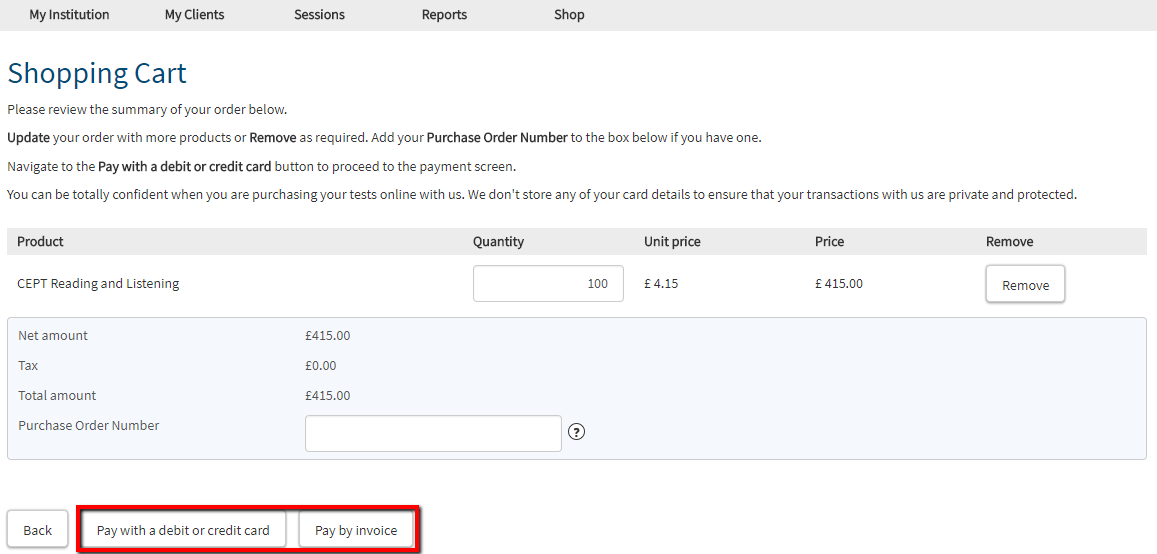 8. A confirmation screen will appear when your order is complete
Viewing how many test credits you currently have
1. Log in to the Cambridge English Test Portal
2. Click Reports
3. Click Test Availability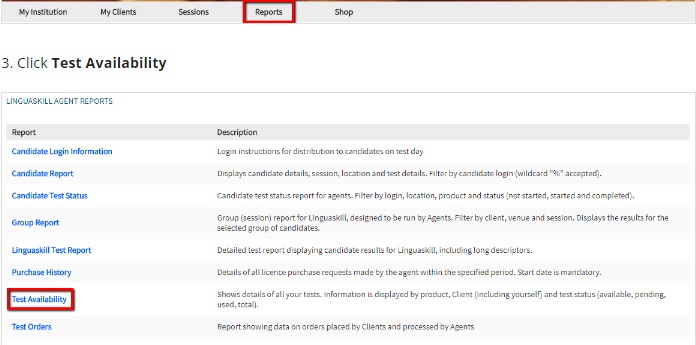 The next screen will show a table of your allocated, pending and used test credits
Once you have bought test credits you will be able to use them in your own sessions or allocate them to your Clients.
Instructions for creating sessions can be found here.
Instructions for adding entries can be found here.
Instructions for managing your Clients orders can be found here.