This article explains how to withdraw entries from Cambridge English Placement test sessions, including step-by-step instructions for the process.
Withdrawing entries from a session
If you need to remove an entry from a session you can withdraw it, provided that the entry has not started the test. When you withdraw an entry, the test credit associated with that entry becomes available. This means you can use the test credit again for a different entry.
Only entries for candidates that have not already started their tests can be withdrawn.
To withdraw an entry follow the instructions below:
1. Log into the Cambridge English Test Portal
URL: https://www.metritests.com/metrica
2. Click on the Sessions tab
3. Click on the name of your session
4. Click in the check-boxes to select the entries you wish to withdraw from the session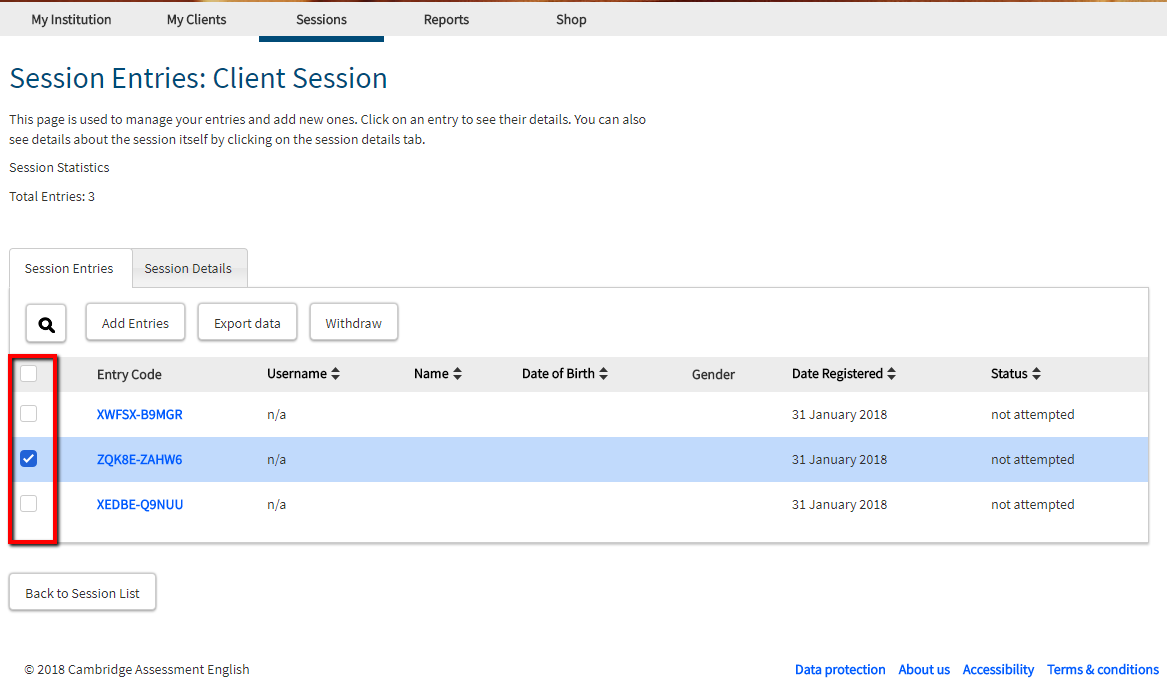 5. Click Withdraw

6. Click OK to confirm that you wish to withdraw the entries