This tutorial will show the candidate experience for the Cambridge English Placement Test - Reading & Listening.
Please note - the test content cannot be displayed in this tutorial, but it does show how each test component is started and finished.
1. Log into the Cambridge English Test Portal
URL: https://www.metritests.com/metrica/
Candidates log into the test using the details provided by their institution. This login may be an Entry code or a Username and Password.

2. The candidate will need to check the tick-box to accept the term and conditions, and then click the continue button to proceed.

All of the tests available for the candidate to take using the login provided by the agent will appear here.
3. The candidate clicks the arrow to begin.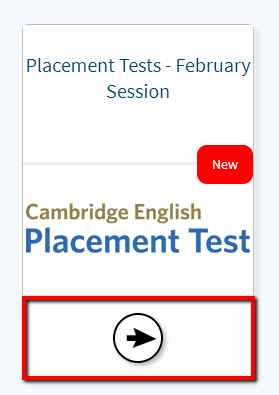 The candidate can view a sample test that demonstrates how to answer the different types of questions. This is accessed by clicking on the CEPT sample test button on the right-hand side of the page.
4. When the candidate is ready to continue, they click the Open button.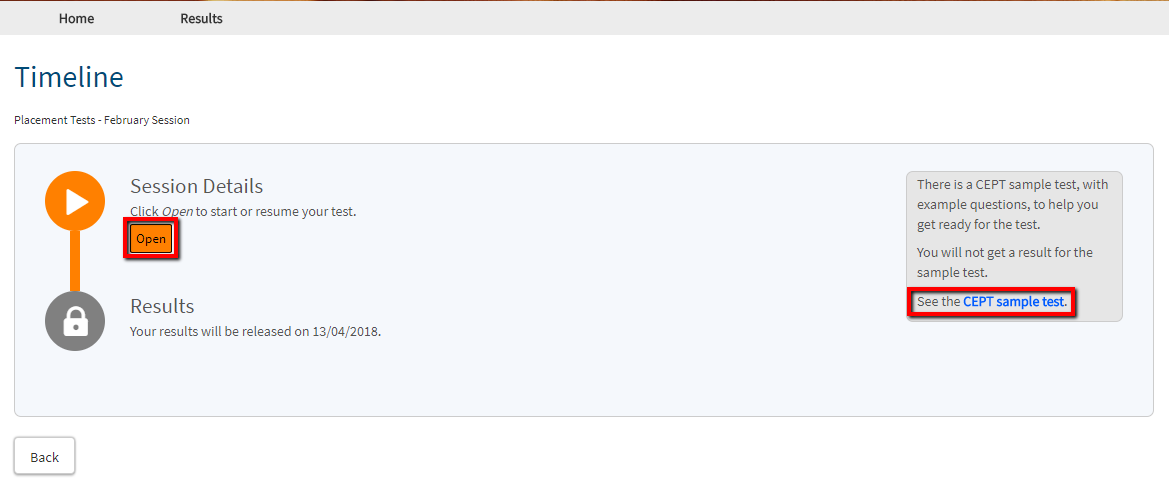 5. The candidate will be asked to complete a sound check to ensure their headphones are working correctly.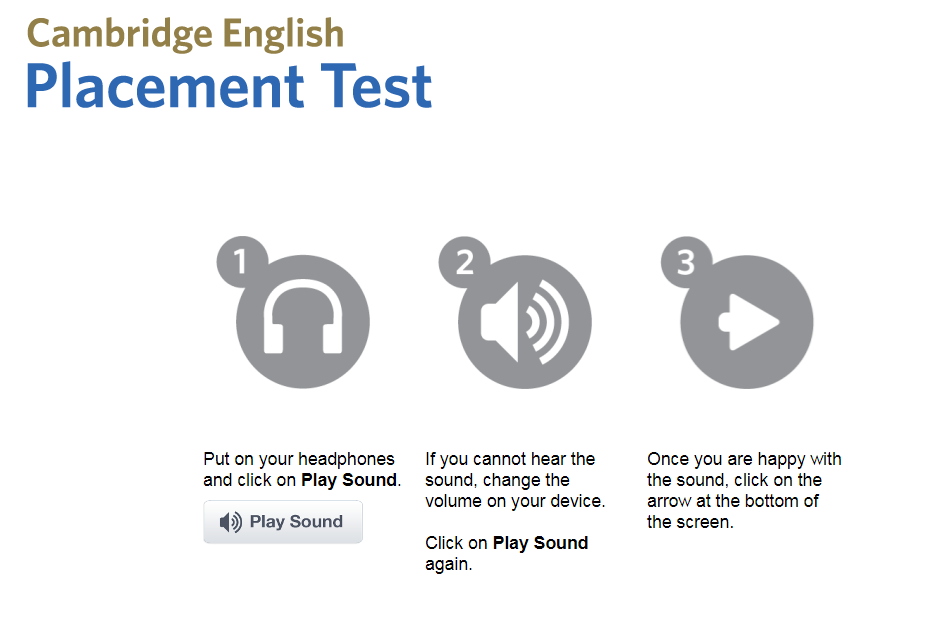 6. Once complete, the candidate clicks the Right Arrow at the bottom of the screen to continue.

The introduction page appears giving them some instructions for the test.

7. Once the candidate is ready to continue they should click the Right Arrow at the bottom of the screen to continue.

The Candidate Information Screen will appear.
8. Once all relevant fields are completed, click the Right Arrow to continue. If the candidate has entered their details elsewhere this screen will be populated already.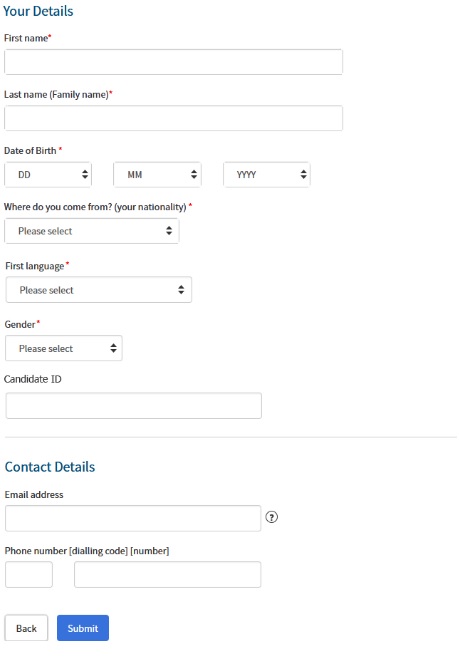 8. The candidate will be taken to a new page before the test starts. To start the test the candidate clicks on start at the bottom of the screen.

The test will then begin. We are unable to display any of the test here.
9. Once the candidate has completed the test, they are brought back to the Timeline page.
The candidate can click Back to return to the Home page.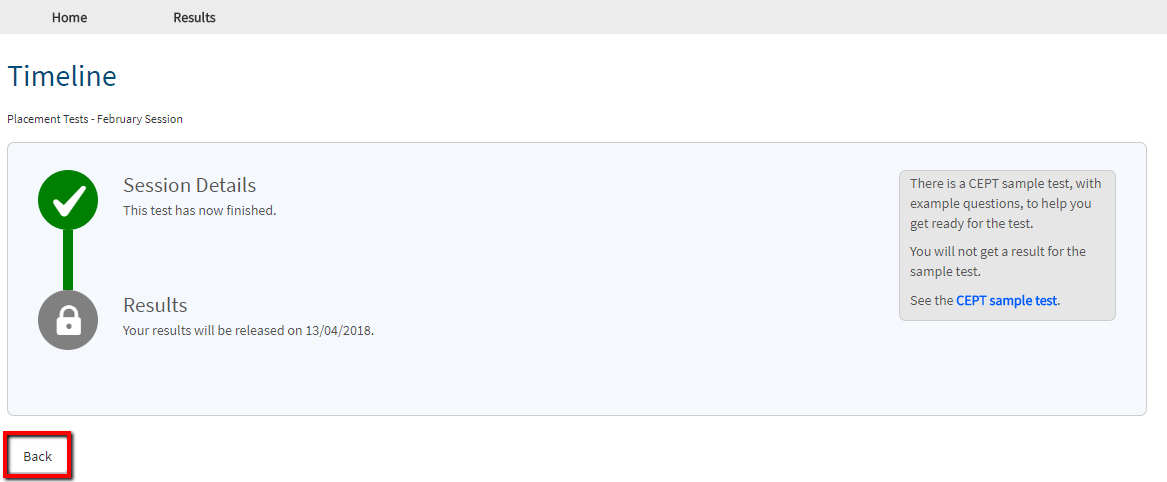 10. The Reading and Listening test now shows as Completed.