At Cambridge English we help millions of people learn English and prove their skills to the world. We offer a number of qualifications at a wide range of difficulty levels, suitable for a variety of needs.

While we cannot recommend which test will be best for you, the following sections of our website might help you in choosing the right exam to meet your needs.
---
Find out your current level of English
A quick, free online test of English on our website will give you some idea about your current level of English and which of our exams you might be ready to prepare for.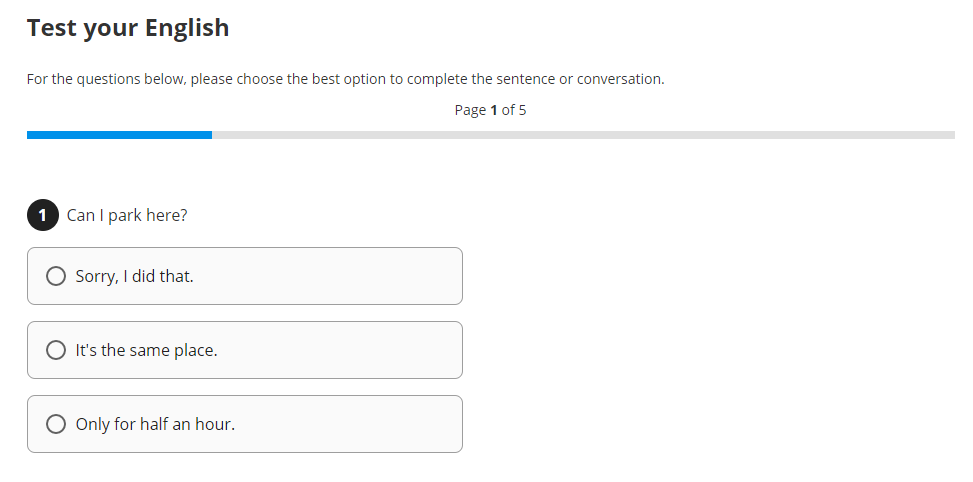 ---
From Pre A1 to C2 – Qualifications at CEFR level
If you are required to take a test at a particular level of the Common European Framework of Reference (CEFR) then please see the diagram of our exams at each CEFR level below.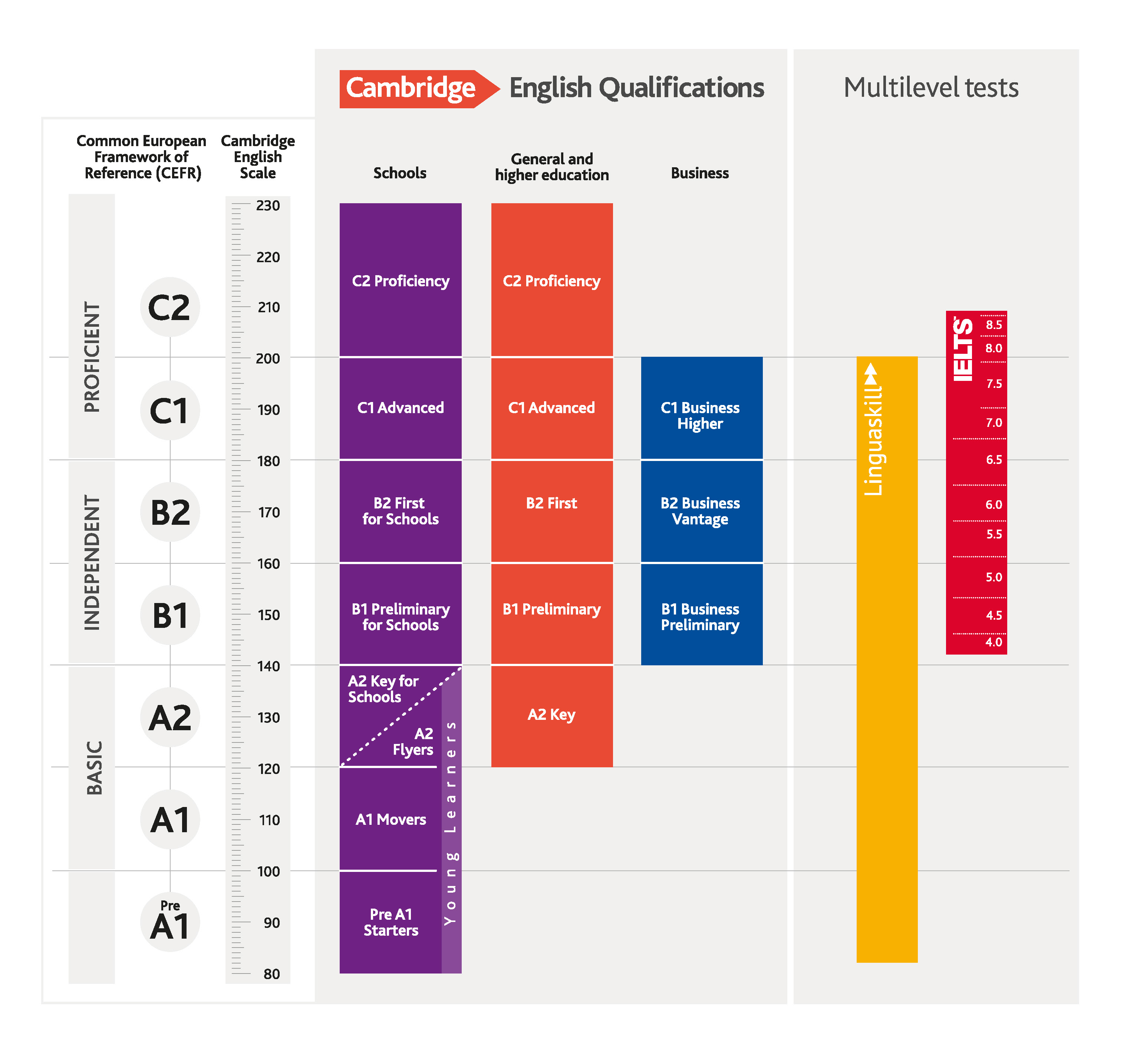 You can find out more information about each exam on our website. This includes Information for Candidates documents, sample papers and free preparation material.
Click on the signpost below to find out more: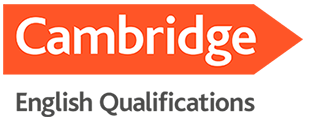 ---
Qualifications for every stage of your learning path
Cambridge English Qualifications for Schools
These qualifications are specifically designed for school-age learners. They provide a strong foundation and learning framework to help children and teenagers gain confidence and improve their English language skills.
Click to find out more: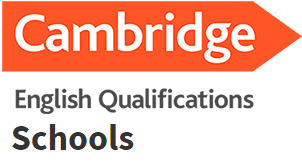 ---
General and higher education
These qualifications are for learners who need English for career and higher education purposes. Whatever your goals, they will give you the skills to succeed.
Click to find out more:

---
Cambridge English Qualifications – Business
These business English qualifications are designed for professionals. They help you develop the language skills to succeed in an international workplace.
Click to find out more: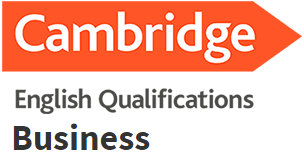 ---
Online English Testing
Linguaskill
Linguaskill is a quick and convenient online test to help higher education institutions and employers check the English levels of individuals and groups of candidates. It combines the latest technology with the reliability and quality you expect from Cambridge.
Linguaskill is distributed through our network of authorised agents who run and administer the test.
To find out more about Linguaskill, click below:

---
Taking an exam for immigration purposes
Cambridge English exams are widely accepted as high-quality proof of language ability. They can open doors for you to live, work and study in English-speaking countries and almost anywhere in the world.
If you need to take an exam for immigration purposes, there is detailed up to date information in the Cambridge English for visas and immigration section of our website.
---
Finding an authorised exam centre
Whichever exam you choose, our network of authorised exam centres will be able to help you enter for an exam. They can also tell you how much your exam will cost, and give you advice on preparing for the exam.